Head of Product
This job is no longer accepting applications.
AMI enables ambitious businesses across Africa to thrive. They offer workplace learning that equips entrepreneurs and managers with the tools and training they need to succeed. Their model of training combines online and mobile tools with in-person workshops and on-the-job practice. 
Tens of thousands of people have been through their programmes, from executives to entry-level workers, in large and small companies across the continent. To date, they have trained over 35,000 people in over 36 countries in Africa.
About the role
AMI is looking to hire an experienced Head of Product to support in building a team that can deliver highly usable and impactful products to entrepreneurs and managers across Africa. This is a chance to be part of Africa's transformation, and to help shape, build and scale one of its most innovative social businesses. You will report directly to the Chief Product Officer. You will also be responsible for improving the overall development processes related to AMI's learning platform and mobile apps.
What do you need to be considered successful?
To be successful in this role, you will spend time with customers and prospects (and do significant user testing and feedback) and establish processes to ensure best practices in the future. You will also be responsible for the following:
1. Development of core product management processes 
Support in defining the scope of development for new product features and ongoing feature enhancements.
Define a process for effective writing and prioritization of stories and backlog management.
Process Management and Improvement – Define and document a well-defined product management process. Review and define process improvement initiatives.
2. Product communication and user feedback loops
Work with key stakeholders across the company to define a successful product release plan and feedback gathering.
Ensure critical customer focus working with marketing, programme and sales teams to link the product to customer needs and ensure market alignment.
Define and scope core product metrics, analytics, reporting across platforms.
3. Support technical product team
Train and coach the workstreams of Product Associates to deliver seamless user support, user feedback and critical platform testing
Facilitate in improving implementation of Agile methods across the team
How important are you to the bottom line?
As the Head of Product, you will also have a role in helping to develop the product management processes and training product associates who ensure technical support processes and documentation are in order. You will establish best practices for Tech Product Management at AMI.
The biggest problem-solving duties on the Job
You will scope and design core products that address key customer needs and create plans to develop them and ensure they are implemented successfully in the market. 
What do you need to have done in your career?
Strong interpersonal skills | As someone influencing several departments and seeking feedback from a range of stakeholders, you need strong interpersonal skills. You will be an effective communicator at all levels.
Strategic thinking | You will need to analyse and implement the strategic roadmap for the product and make difficult decisions. You will be able to understand business needs and translate them into development priorities and plans.
Analytical skills | You will need to research and analyse market, platform and user feedback data and make use of data to influence decision making.
Technical product management | Familiar with Scrum and Agile project development.
Initiative and execution of tasks | MUST be able to work independently, take initiative to solve problems and proactively address issues and follow tasks through to completion.
Personal | Motivated, self-starter, independent worker.
Bachelor Degree in information management, computer science, or related field. Significant experience will be considered in lieu of degree-level qualification
5-7 years experience in a similar role.
Experience in technical project management
Experience in data analysis, project management and user feedback is an asset.
MUST-HAVE SKILLS
Technical Project Management
Analytical Skills
User Feedback
Scrum and AGILE project development
Platform Testing
What do you stand to gain?
A nearly unlimited room for career growth with support along the way.
The exciting opportunity to be part of building something extraordinary.
Competitive Salary.
Apply
Your application has been successfully submitted.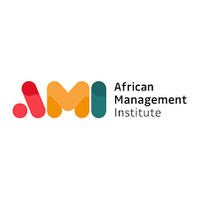 Enabling ambitious business across Africa to thrive