Media Sales Associate
CareerBuddy connects mission-driven professionals to exciting opportunities on the African continent. We believe it is possible to find work you love that is both challenging and fulfilling and our mission is to help many professionals like us find those opportunities.
Our platform attracts the most talented professionals from around Africa and helps them find high-impact and fulfilling work. CareerBuddy acts as a connector; we let startups, social enterprises, small unique organisations, and cool SMEs advertise exciting vacancies to our network of pre-screened, highly qualified members.
Our goal is to help individuals transform their careers and their life. To do this, we hope to attract individuals who are driven and committed to building an extraordinary career and fulfilling life to work in our teams.
Here's what you'd be working on:
We know how difficult the world of work is. Our goal is to create and provide content to professionals that are relatable and actionable. We are looking for a sales wizard to package these properties and monetize them. This is an integral role that will sit within CareerBuddy's Talent and Media teams. 
This is not a typical sales role. Just as we provide the best relatable content for professionals on social media and through our newsletters, we work tirelessly to understand the marketing goals of our advertisers and develop creative and tailored campaigns that WOW our brand partners without jeopardizing the quality of our voice and brand.
Responsibilities:
You will own the full sales cycle from prospecting to close.
You will map client organizations and build relationships with multiple contacts focusing on decision-makers.
You will understand clients' business objectives and challenges and align CareerBuddy's media offerings to accomplish their goals.
You will partner with clients to develop a cohesive KPI-led strategy utilizing CareerBuddy's media products and franchises.
Qualifications:
Professional sales experience (minimum -2 years of direct sales experience; B2B media sales preferred).
History of meeting and exceeding sales quotas.
Foundation of client relationships. You will be expected to quickly initiate quality conversations and/or other immediate revenue-generating opportunities.
Thorough understanding of the full sales cycle and digital media operations. This includes researching, prospecting, outreach, pitching, negotiating, and closing deals.
Ability to sell cross-platform media, creating tailored partner proposals that include: native digital content, long-form content, social media & virtual event sponsorships when required.
Forecast, track and report on sales performance, meeting quarterly targets set by management.
Excitement for and belief in CareerBuddy, its mission, and its hiring franchises and products.
Expectations:
A passion for developing, owning, and growing relationships.
You seek and create opportunities in-market through participating on social platforms
Hitting/exceeding goals and achieving success collectively with a team 
Ability to learn quickly and thrive in a fast-paced environment
Here's what you can expect in return:
A competitive salary and benefits that include access to our health insurance scheme
Generous commission and performance-based bonuses.
A manager who deeply cares about your development and long-term career
A team that trusts and wants to win together
Completely remote. 
Apply
Your application has been successfully submitted.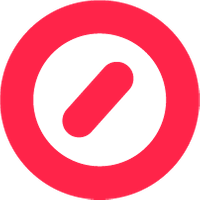 We help mission-driven African professionals find and grow at jobs they'll love.