Growth Associate
About the role
Our client, a mobility technology company that makes car insurance enjoyable for consumers and rewards drivers for driving safely is looking to hire a Growth Associate who will work with them in a highly collaborative fashion and maintain an open and transparent work environment. As a part of the Marketing team, you will develop go to market strategies for the brand and execute them from start to finish. You will be required to become a subject matter expert and develop a key understanding of factors that drive business success for them.
What do you need to do to be considered successful?
As Growth Associate, you are a resourceful, outgoing and data-driven individual who can hit the ground running to develop partnerships, create content, ideate and improve their ability to acquire, retain and serve their users, You'll also be responsible for the following:
Create a clear and compelling medium and long-term strategy and vision for driving growth, with a data-informed roadmap to realize that vision

Establish go-to-market strategies for their product (target customer segments and use cases, monetization, pricing, positioning, value proposition, partner prioritization).

Develop an unforgettable brand experience through creative marketing and brand awareness.

Identify and implement strategies for enhancing efficiency, scaling customer acquisition, and expanding markets.

Work cross-functionally to support the end-to-end process of bringing growth initiatives from concept to launch, including consistent optimization and KPI tracking.

Support the planning, implementing and monitoring of appropriate digital media and social media analytics and media strategies to promote effective online communications and engagement.

Develop and implement online media campaigns to target key audiences, and measure success in achieving them, including integrating social media and other audience engagement tools where relevant.

Plan and integrate social media and other audience engagement tools as part of the digital strategy, and advise others in their use to ensure maximum effectiveness.

Carry out day-to-day messaging and marketing of content on social media channels for advertising campaigns, to ensure consistent and appropriate voice.

Create, implement, and manage SEO strategies for ETAP's organic growth & build an SEO content strategy for ETAP's offerings.

Produce marketing materials in collaboration with the team to use on social media and other web platforms in order to promote their products and services and drive traffic.

Plan, execute, and monitor email marketing campaigns.
How Important are you to the bottom line?
Your efficiency on this role and your ability to deliver on the requirements directly affects their Growth, underperforming on this role denies a lot of people the essential solution they provide (take a breather, we're sure you'd rock this role!!).
The Biggest problem Solving Duties On the Job
You would have the awesome of challenge of defining the narrative on the growth of Gamp and you would also play a key role in helping the team to refine and develop its strategy, and to explore ways to maximize its impact.
What you need to have done in your career?
Have genuine interest and curiosity about them, and consumer insurance in general

Enjoy working as a team to solve problems collaboratively

2 or more years owning lead and conversion metrics at a consumer startup in a marketing position.

Solid understanding of SEM, SEO, and performance marketing channels and optimization.

Experience with email, marketing automation, and analytics tools. Proficiency with product-led growth is a plus.

Shown success in improving qualified signup and conversion rates.

You have a curious nature, an analytical mindset, and excellent communication skills.

Using automation to improve processes and programs is something you're passionate about. You like to work with your hands, experiment, measure, and get hands-on.

Excellent knowledge of PPC, SEO, Social Media, Brand Advocacy, and Loyalty Campaigns

An initiator and a pusher. Has the urge and ability to make things happen and to solve practical problems in a dynamic environment.

Ability to handle a number of concurrent activities with strong organizational skills and attention to detail.

Relevant academic degree.
What do you stand to gain?
As well as a competitive salary, their benefits includes:
Fully remote team

33 days of holiday a year (including public holidays)

Enhanced parental leave

Brand new MacBook

Hundreds of perks and discounts

Mental health tool & assistance program

Discount on your insurance

Health Insurance.
Apply
Your application has been successfully submitted.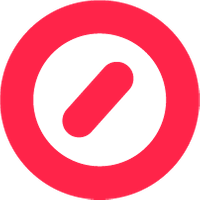 We help mission-driven African professionals find and grow at jobs they'll love.