Recruiter
About the Role
Our recently launched Embedded Recruiter Model gives Startups & Fast growing companies all the benefits of an in-house recruiting team but with the added flexibility, cost savings, and expertise of an external partner. A model that sets a new standard for how recruitment gets done at scale.
We are looking for a Recruiter to join our our Embedded Recruiter Model. You will act as the internal recruiter for different startups, overseeing all aspects of a talent function from strategy all the way through to delivery. We are looking for end-to-end recruiters, with advanced sourcing and research skills and the ability to do a lot of the talent acquisition "heavy lifting" for our clients. Of course, you will also be passionate about startup growth and culture!
We believe that for startups, the model is a true partnership where we help them reach their hiring objectives through a combination of experience, process and understanding of roles the ecosystem.
As a Recruiter...
Your mission is to help our clients build great teams and attract top talent.
We're looking for someone who truly understands the fundamentals of talent acquisition, quickly embedding themselves into the startups' hiring dynamic, and excelling at all stages of a recruitment funnel for effective delivery (sourcing, qualifying, candidate management, hiring control and ultimately offer).
If you're looking for a challenge, autonomy and flexibility around your work and to gain more experience, this will be the perfect opportunity for you.
What should you have done in your career?
At least 2 years working in-house with a startup, or a recruiting agency
High level of integrity and management of confidential information
The skills we care about: emotional intelligence, situational control, influence, honesty, humility, judgment, kindness, gravitas, learning intelligence, adaptability, attitude, team-player mentality
Results oriented & Deliverables focused
Passionate about the world of startups in Africa, upcoming businesses, technology, etc.
Experience hiring generalist roles (marketing, sales, operations etc.) or technical roles (engineering, data science, product etc.).
A sourcing hacker by nature, who enjoys researching new tools and techniques to find candidates
Experience working remotely in a previous role
P.S This is not a fulltime role, you can keep your current employment while delivering on this role.
Apply
Your application has been successfully submitted.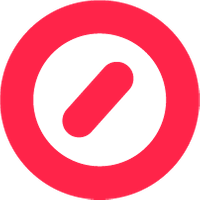 We help mission-driven African professionals find and grow at jobs they'll love.