.Net Backend Developer
CareerBuddy connects mission-driven professionals to exciting opportunities on the African continent. We believe it is possible to find work you love that is both challenging and fulfilling and our mission is to help many professionals like us find those opportunities.
Our platform attracts the most talented professionals from around Africa and helps them find high-impact and fulfilling work. CareerBuddy acts as a connector; we let startups, social enterprises, small unique organizations, and cool SMEs advertise exciting vacancies to our network of pre-screened, highly qualified members.
Our goal is to help individuals transform their careers and their life. To do this, we hope to attract individuals who are driven and committed to building an extraordinary career and fulfilling life to work in our teams.
How important are you to us?
We are identifying top Backend Engineer professionals and believe that your expertise and experience would be a valuable asset to our pool of talent.
As a member of this pool, you will have the opportunity to connect with potential employers and/or project opportunities. Members of this talent pool will also have access to exclusive events, programs, and other resources to help them stay current in their field and advance their careers.
Our objective is to create a community of highly skilled professionals who are considered to be top 10% in their field.
How does this work?
We Identity - We Connect - We Screen - We Invite
Apply
Your application has been successfully submitted.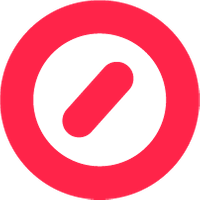 We help mission-driven African professionals find and grow at jobs they'll love.