Engineering Lead
Our client is a Fintech enabled on-demand beauty services app that enables customers to discover, book and pay for beauty services across Africa- like hairstylists, makeup artists and tailors. In addition to a consumer marketplace. Gingers all-in-one business management software enables salons and beauty professionals to better run their businesses and operate efficiently at scale.
About the role
They are looking to hire an Engineering Lead (A Founding Engineer) to champion their switch from no-code into a series of code. They are looking for an individual who is creative, resourceful, analytical and result driven. As the engineering lead at Ginger you will be in charge of everything engineering: designing and leading engineering projects.
You should be someone with the potential to grow into the role of a CTO.
What do you need to be considered successful?
To be successful in this role, you should be confident in managing teams, have experience building scalable and resilient cloud based applications and have a strong passion for growing and leading a highly effective engineering organization. You will be responsible for the following:
SAAS/ Marketplace/ Fintech Background
Cloud-based application design experience
Deep understanding of application design throughout the chosen tech stack
Ensure monitoring, reliability, and performance of our products and systems and lead improvements
Review and update policies relevant to internal systems and equipment
Hire engineers and coordinate their development
Oversee development teams and their projects
Create interesting technical challenges for the team that deliver value for the business
Create and drive technology roadmap for our product, prioritizing enhancements and new features aligned with company goals
Create an environment where innovative technologies are experimented
Design strategies for future development projects based on the company's overall objectives and resources
Manage software development projects by setting requirements, goals, and timelines
How Important are you to the bottom line?
You will help with managing the technological aspects of their organization to ensure that they align with the company's growth targets. You will be working with a team to build highly impactful products.
You will be a great fit if:
You are willing to work within a fast-paced and results-driven startup and want to drive digital transformation by building and scaling products that make an impact. You demonstrate a structured approach to work, a strong level of self-management, and a consistent professional maturity.
What do you need to have done in your career?
Have a BSc/MSc in Engineering, Computer Science, or a relevant field
Proficency in Javascript/Typescript or Python for backend
Experince with AWSor Azure
Proficency in React/React Native for fornt- end
Significant experience as a Senior Engineer in a similar senior-level position at an engineering department
Extensive experience in managing software development teams
General knowledge within the Fintech, SaaS and Startup ecosystem.
If we are not being greedy, we'd love you to also have;
Leadership abilities with a strategic and creative mind
Strong analytical background and a data-driven approach to problem-solving
Organizational skills and excellent project management skills that reflect an ability to perform and prioritize multiple tasks seamlessly with excellent attention to detail.
Excellent writing, organizational, and interpersonal skills, including clear and effective written and verbal communication skills
Great people skills and the ability to develop and maintain productive working relationships with internal and external partners
A forward thinker, who actively seeks opportunities and proposes solutions
What do you stand to gain
Competitive salary + Equity option
Work with a brilliant and diverse team
Work Model - Onsite initially and hybrid afterwards
Apply
Your application has been successfully submitted.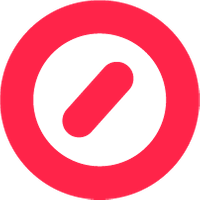 We help mission-driven African professionals find and grow at jobs they'll love.